We sell bails for chains which can be customized with the precious metal of your choice: .925 sterling silver, white/yellow/rose gold, gold-plated silver. Our catalog provides the following information: style number, dimensions in inches, weight in grams, and the price of the piece. Please note, listed price and weight is based on .925 sterling silver; for other precious metals we can provide price upon request).
To purchase a bail please complete a custom order form with the following information:
The style number of the desired bail design from the catalog above.
The desired metal-type. If you are interested in using a precious metal not listed above, please include it in the order form and we will get back to you if we support that metal type or not.
Once your order form has been received and processed, we will provide an invoice confirmation of your order with all relevant details. If there are any questions, please contact us via our online form.
Catalog reproduced below.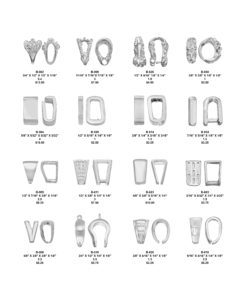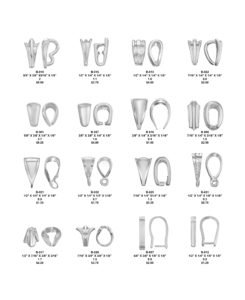 Related products
Unisex square brushed wedding band featuring groove details, with engraved text inside of the ring featuring polish edges. Our rings can be custom made and…

We sell completely customizable dog tags and pendants to your desired specifications: 1) metal of choice from .925 sterling silver, yellow/white/rose gold, gold-plated silver, bronze,…

Center groove detail wedding band ring features a brushed top layer with polished edges. Also includes an inside engraving. Our rings can be custom made…